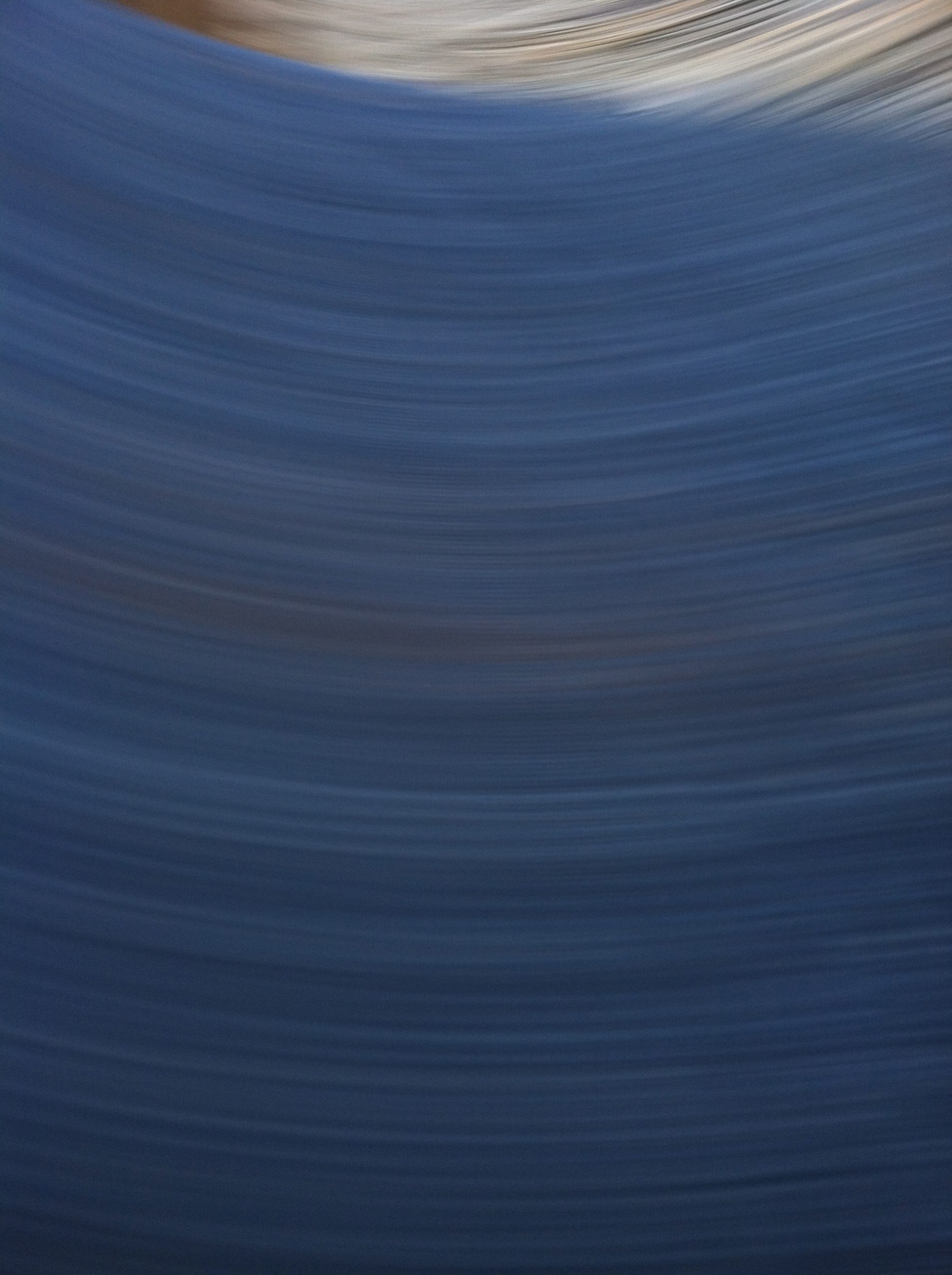 Learn Gua Sha
Learn the skills you need TODAY to be more valuable to your clients TOMORROW!
CEUs: 3 NCBTMB CE Hours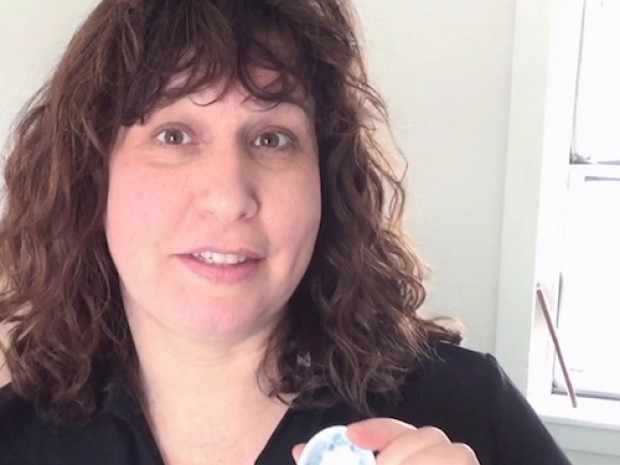 Gua Sha is a powerful, ancient healing technique that gets to the source of the pain and gives massage therapists (and acupuncturists, chiropractors, physical therapists, etc.) the ability to help more people be pain free. Clients who are in pain need pain relief. By releasing stuck and toxic energy from the muscles with Gua Sha, clients often experience immediate relief that is long lasting. Gua Sha is also a wonderful diagnostic tool that goes well with many massage and other healing techniques.
This online, instructional workshop is taught by Leta Herman, who has over 20 years of experience as a Chinese Medicine practitioner. She teaches advanced Gua Sha pain-relieving skills to massage therapists, energy workers, alternative healers, acupuncturists, athletes, musicians, parents, and many others all over the world. You will learn how to successfully incorporate Gua Sha into your massage or healing practice in a way that brings in more clients, allowing you to bring lasting benefits to your clients and increase your hourly rates!
The class is made up of over 50 videos of Leta working one-on-one with clients showing you how to do Gua Sha and discussing tips, tricks, and the nuances of how to incorporate Gua Sha into your day-to-day practice.
When you enroll in our class – you will get the following:
The full Learn Gua Sha On-Line Course
Immediate Access to FULL class with over 45 instructional videos.
FREE lifetime updates on all course materials.
FREE – PDF of 16 Things You Should Never Do in Gua Sha Mini-ebook.
FREE – PDF Gua Sha Directions Mini-ebook.
FREE – Gua Sha Gift Certificate Design Template
FREE – Letter to Existing Clients Template
Special invitation and access to Student-only Private Facebook page.
NCBTMB CEUs (3 CE HOURS)
Enroll today and start doing Gua Sha tomorrow!
You will receive 3 NCBTMB Continuing Education (CE) Hours for your Massage License requirements upon completion of this course!
Testimonials:
This course has helped me become proficient and gain enough knowledge to increase my healing knowledge and potential for my clients and future clients. I have become known in my area for my cupping and pain-relief massage over the past few months. I have the medical and massage experience, but adding gua sha and cupping has set me above the competition exponentially. I am so happy and excited that I purchased this course, for so many reasons, but really because now I can better help my clientele and expand my business to help even more people!
—Dr. J. Celeste Ruland, ND LMT CPT
"I practiced on was a classmate who was starting to get sick. I did gua sha on his neck and upper back as well as on his elbow. He's only experienced the style of gua sha that we learn in school, which is much more aggressive than what I've learned with you and he really enjoyed the difference! And, it was incredibly effective!! His cold ended up not progressing any further and within 2 days he was feeling back to normal!"
—Gabi Masek, Acupuncture Student
As an EMT/ firefighter for 15+ years, personal trainer, athlete and power lifting coach, I understand the types of injuries people receive on a daily basis. After years of dealing with nagging injuries and seeing coworkers and family complaining of injuries, I decided to begin to learn how to self treat injuries. My chiropractor introduced me to cupping and from there I researched other alternative treatment options, and Gua Sha appeared. After seeing a few videos online I knew I had to take a course to better understand the technique needed for proper application. This course not only taught me proper technique, but a new way to treat and heal injuries and everyday pain. Now my whole family, student athletes and my wife who is a hairdresser, now enjoy themselves with a lot less pain and discomfort. My coworkers and personal training clients are much happier now as well. Thank you for putting this course together.
—Jose Garcia, EMT, Personal Trainer, Power Lifting Coach
Awesome course. Easy to understand and fun. Well organized, really worth the money and time. Makes me want to know more about Chinese Medicine.
—Genevieve Rene, Naturopath Student and Massage Therapist
I LOVE the way the class is setup in easy, short, informative clips. It's perfect for breaks in between clients. What a great job you've done. I thoroughly enjoyed this workshop and have successfully integrated Gua Sha into my existing massage practice. My clients love the results, and I love having a new skill that is not taxing on my body. Thank you for offering this course.
—Brad Surette, Massage Therapist
Thank you, Leta, for this excellent training in Gua Sha… I loved the course and look forward to future modules! Your gentle way of speaking is clear and the videos of you performing Gua Sha on clients made it easy to see and understand. I would recommend this course to others. 10 stars!
—Ellen O'Donnell, Holistic Aesthetician and practicing Reiki Master
As a Thai Massage therapist and practitioner of other Thai bodywork, I'm always looking for new techniques to help my clients with energy flow as well as tension and pain. I absolutely loved this course and found Leta passionate and the information well organized and delivered. I'd recommend this course and am looking forward to the cupping course I've just enrolled in. Well done and a deep thank you!!
– Clara Pelica, RYT, Thai Massage Therapist and Massage Therapist
The course content and material were very thorough and clear. Leta and Jaye's lessons were well-organized, well-delivered, and well-illustrated. Thank you for this wonderful course. It has already made a difference to some of my family members.
—Marshall Garland, Tui Na practitioner
I have worked with chronic/acute pain issues for the last 24 yrs and chose this course initially for the CEUs. Upon listening to the first few videos I realized that I could potentially use this in my practice. After practicing on a few people and having their symptoms clear up quickly I am now hooked. Thank you for providing this information in a great and relaxing manner.
—Joe Badstein, Massage Therapist and Professional Kinesiology practitioner
Just as I began this course, I was feeling a load of stress in my neck and shoulders. So much so, I was having a stress headache. I decided to do Gua Sha on my neck and shoulders. There was so much Sha coming out it was incredible. When I was done about 80% of my pain was gone.
—Rachel Adams, LMT
The western world is rediscovering Chinese medicine and Leta Herman is a leader of the exploration team. In this educational pod, we learn (or relearn) that Gua Sha is a simple yet powerful technique for healing. Combining her years of practice with a sincere passion for human health, Leta makes the philosophy and the reality of Gua Sha available to both the home practitioner as well as the experienced professional.
—Tom Thompson, Shiatsu Student
This class is impeccably laid out, comprehensive and clear. I cannot think of anything I wanted to know that was not thoroughly covered.
– Doryne Pederzani-Dinneen, LMT
I'm so excited I found this class! This is the most amazing technique, and I can't wait to start making my clients feel better faster!
– Lynn McCoy, massage therapist
This class is very informative. The videos are clear and easy to hear. Leta is very efficient in her demonstration. I loved it!
– Mary Davis, Reiki Master Teacher
This was a great project and really made me think about my technique and how to be better!! Thanks so much! It made me realize that I need to practice using different holds as well as using other diagnostic techniques, like the pressing and releasing, in order to identify areas to use gua sha instead of theorizing where it would be useful! Really great!
—New Student (March 2016)
As a student and emerging practitioner of Five Element Chinese medicine, I found these video lessons to be invaluable to my understanding of the technique and how I can use this wellness strategy to enhance the bottom line of my business.
—New Student (April 2016)
I practiced on was a landscaper [who] has been complaining of forearm pain, which he calls "exploding forearms"! Using the technique of flicking the spoon at the end of the stroke was awesome!! I was really surprised by how little pressure I was using and how quickly the sha showed!! He was really interesting to work on, as even very gentle pressure was tender so adding this technique was really helpful for him. After the session he felt immediate relief that has lasted the last week!! I felt relaxed during the session and it felt really good!
—New Student (April 2016)
I came across Gua Sha from an incorrect search on Amazon. Trying to learn exactly what it was, I found that it interested me very much, and I signed up for the class that night. Learn GuaSha was a great class and well worth my time! The layout, instructors, and information was excellent. I have already started to incorporate it into my massage practice as well as self-care and treatment at home. I highly recommended this course! A+
— Massage Practitioner
I am a massage therapist….I woke up one morning with my right shoulder frozen, but I had done nothing to it the day before. I also had 4 one-hour massages booked for that day. So I called one of the other massage therapists to come and Gua Sha my right shoulder for 30 minutes. As I got off the table, I noticed I had full range of motion back in my right shoulder. I even did all 4 of the massages without any pain or discomfort.
– Massage Practitioner
I really enjoyed the course, and I am looking forward to doing the cupping. The course has a nice format. I can always go back and review things. All my clients I have used it on are very pleased and keep asking for Gua Sha. One of my clients who used to get migraines every month, has not had one since we have done Gua Sha, and it has been 5 months.
– Massage Practitioner
Login
Accessing this course requires a login. Please enter your credentials below!
Related